K-Pop News: Stray Kids new song, Double Knot
3 min read
Stays, this year is definitely Stray Kids year! After the great hits that their previous mini album were, the 9-member group released a new single today.
Is this hinting for the third part of Clé? Or isn't related at all with their series? Keep reading to learn more about the song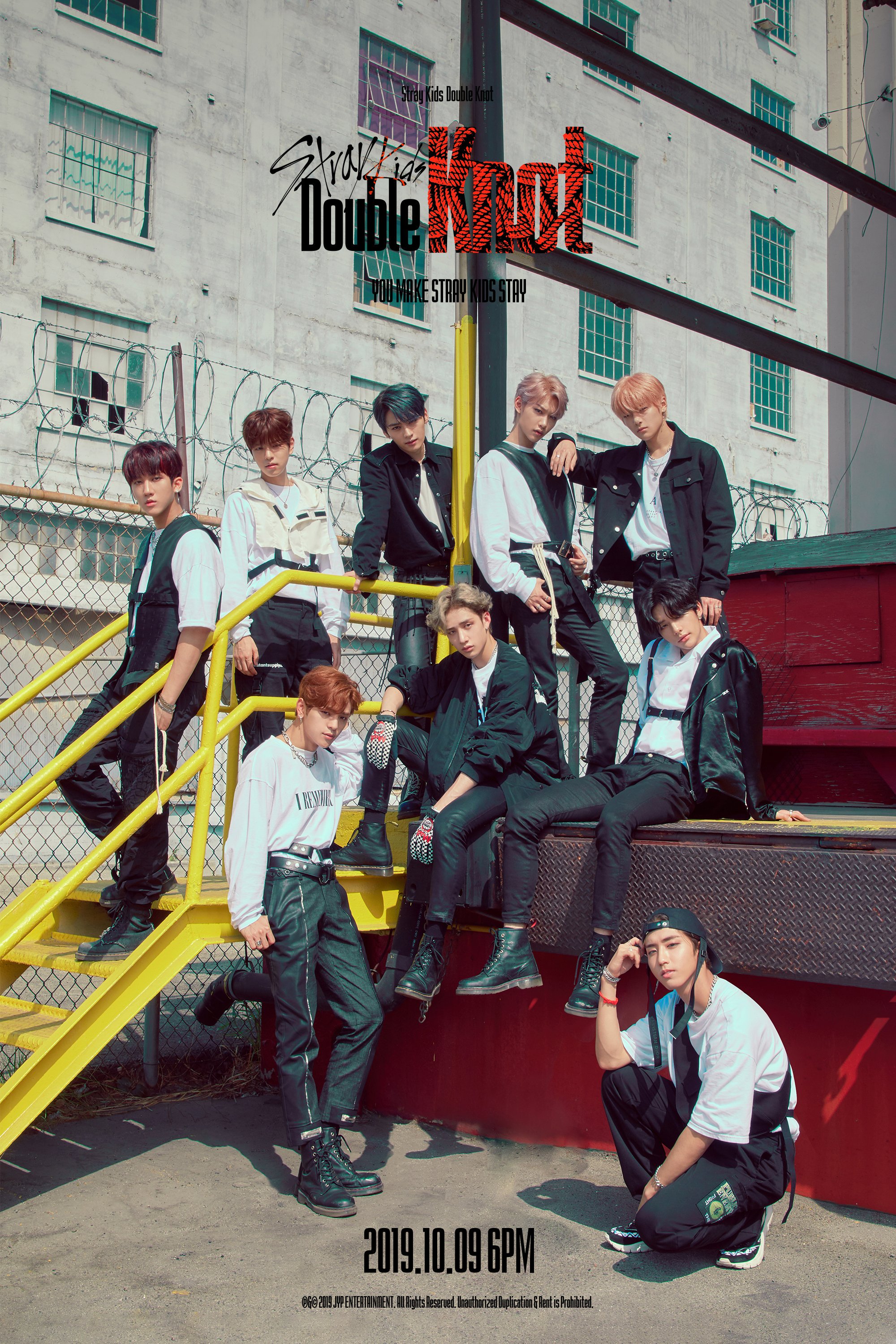 Double Know, what's the meaning behind it?
One of the most surprising and most interesting thing about Stray Kids is the connection between the songs and their albums and the story they tell.
As many fans already know, 3RACHA is the three rappers of the group that participate in most of the songs as composers and songwriters. In this song specially, Bangchan's participation is very important because he also collaborated in the arrangement in the song.
Most Stays, Stray Kids fandom name, like and follow this group because of their meaningful lyrics and fans can feel closer to them listening the words they wrote. So that's why I think going through the lyrics is an important part of understanding this group, but also understanding their fans.
I want to state that this is my own interpretation of the song, so this is all my opinion, and after you read the lyrics you think otherwise, it's completely understandable.
Both their previous title songs, Miroh and Side Effects, are about similar issues and situations. In this new era, Stray Kids have been emphasizing a lot in rebellion, in freedom, in escaping.
In Miroh fromClé 1 is where their journey to freedom starts, and it doesn't seem very difficult to start "flying away," as the song says. But during Side Effects they start having troubles and running away seems to have bad consequences, side effects. Even though they seem better with freedom, freedom also has repercussions.
And here is where Double Knots come. They are nearing the end. The boys finally going to free, but they just have to work a bit harder to get there. The boys going to own their lives, they are the directors, just like in the lyrics, but they have to be persistent and tie the knots harder.
I know this may seem a bit confusing, but this is how I interpreted the song.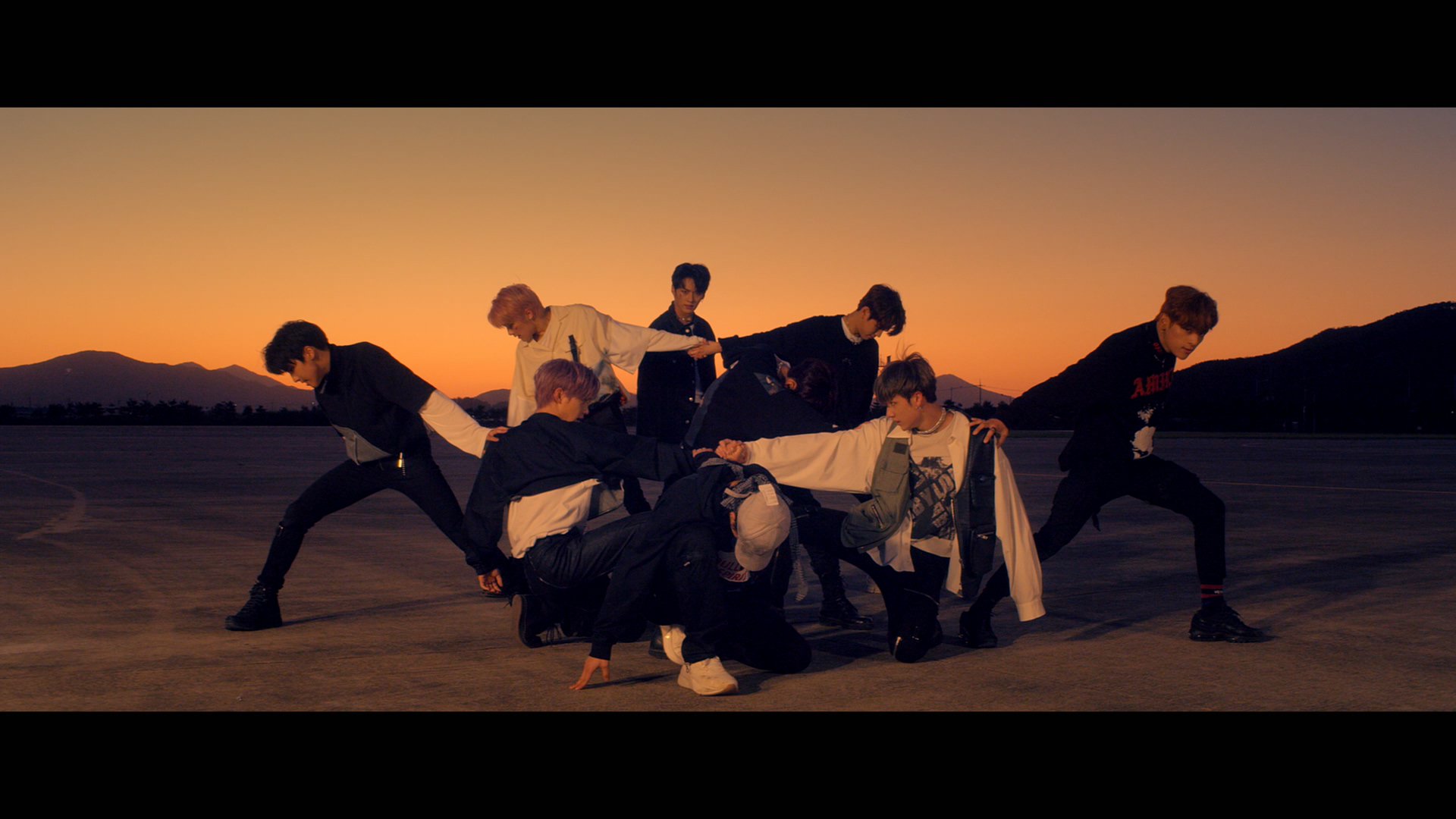 The Music Video and more content
And with a comeback on the way, there is always a new music video that illustrates the lyrics of the song.
And it is reasonable that the video may also relate to the previous MVs Miroh and Side Effects.
The music video shows the group's fantastic dancing skills combined with the story. Check it out below:
However, this time we didn't only have a new video, but TWO! The other video is the feat STAYS, so the boys invite all their fans to sing along to the song. We could say this is like a lyric version of the video, but showing a more goofing and funny side of Stray Kids.
And Stray Kids' label couldn't miss this opportunity to release some concept photos with the song and matching the song's style.
What's next?
Is Double Knots the main track for their upcoming album? I will risk it and say yes. And their label, JYP Entertainment, has given out some hints to prove this.
On October 2, they released a lyric teaser of the song and next to the song's title, there's a 2. So, if you don't get why this is important, most title songs are the second one from the tracklist, which means there are more songs coming very soon.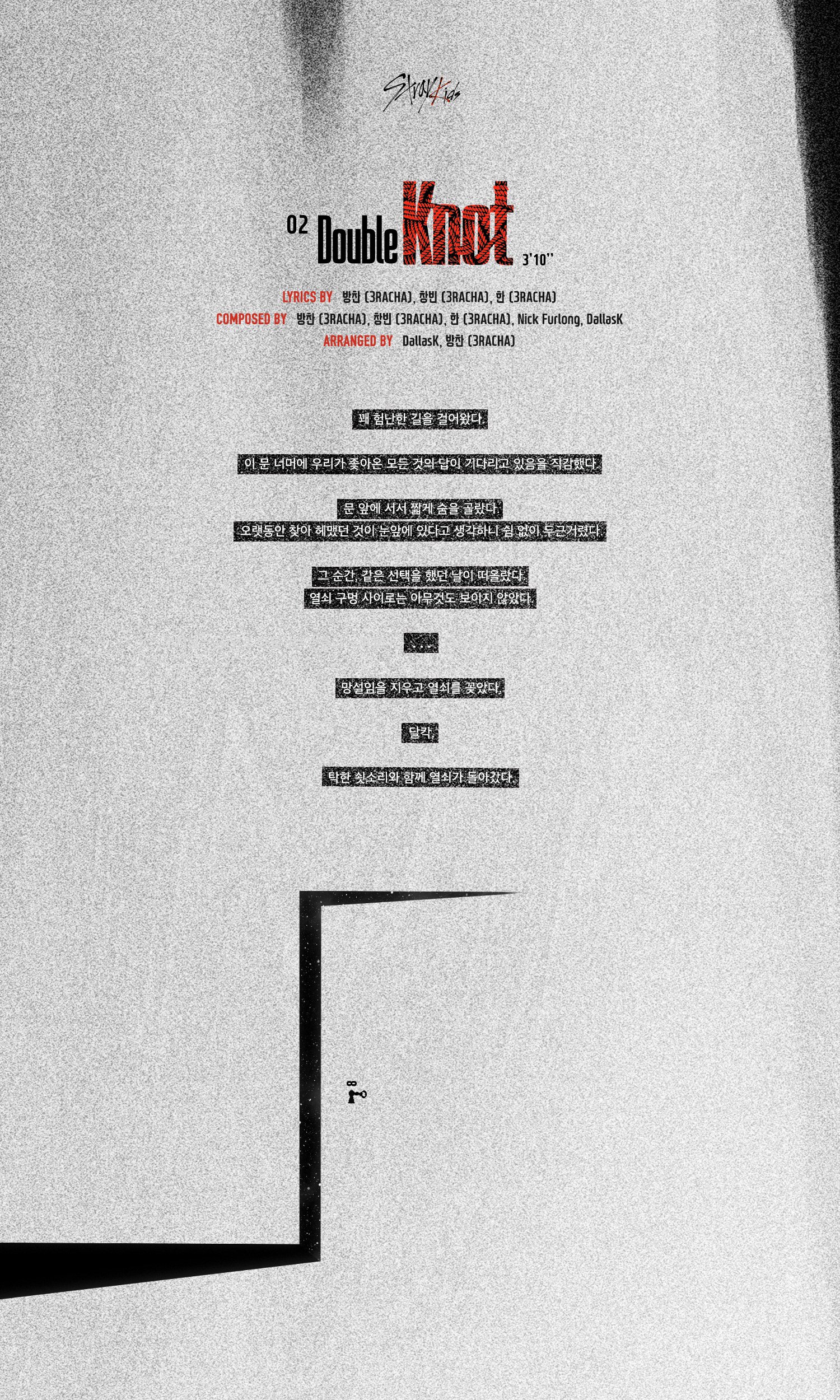 Your thoughts
So, when is it Stray Kids next comeback? Or could this be consider there comeback? I think JYP has more things planned for Stray Kids and I mean bigger things.
The next album and third album of the Clé Series will probably be their last one and the end of this era. Do you think it will be better than Clé 1 and 2? Or where their previous albums too good that it is very difficult to go over them?
And what did you think about Double Knot? Leave your thoughts in the comments 🙂
Please follow and like us: