K-Pop News Today: Baekhyun of EXO released his first solo album 'City Lights'
6 min read
EXO-Ls, there are great news today! Baekhyun, EXO's main vocalist, has finally debuted as a solo artist. Today, at 6pm (KST), he released his first album. City Lights.
Fans have been expecting this moment for so long, and now can appreciate some of EXO's new content after many sad news for fans, like DO's and Xiumin's military enlistment this year on July 1 and May 7, respectively.
You don't know about EXO? You are wondering, who is Baekhyun? Don't worry. Throughout this post, you will learn more about EXO's main vocalist, his new album and what it is expected for his and EXO's future.
Who is Baekhyun?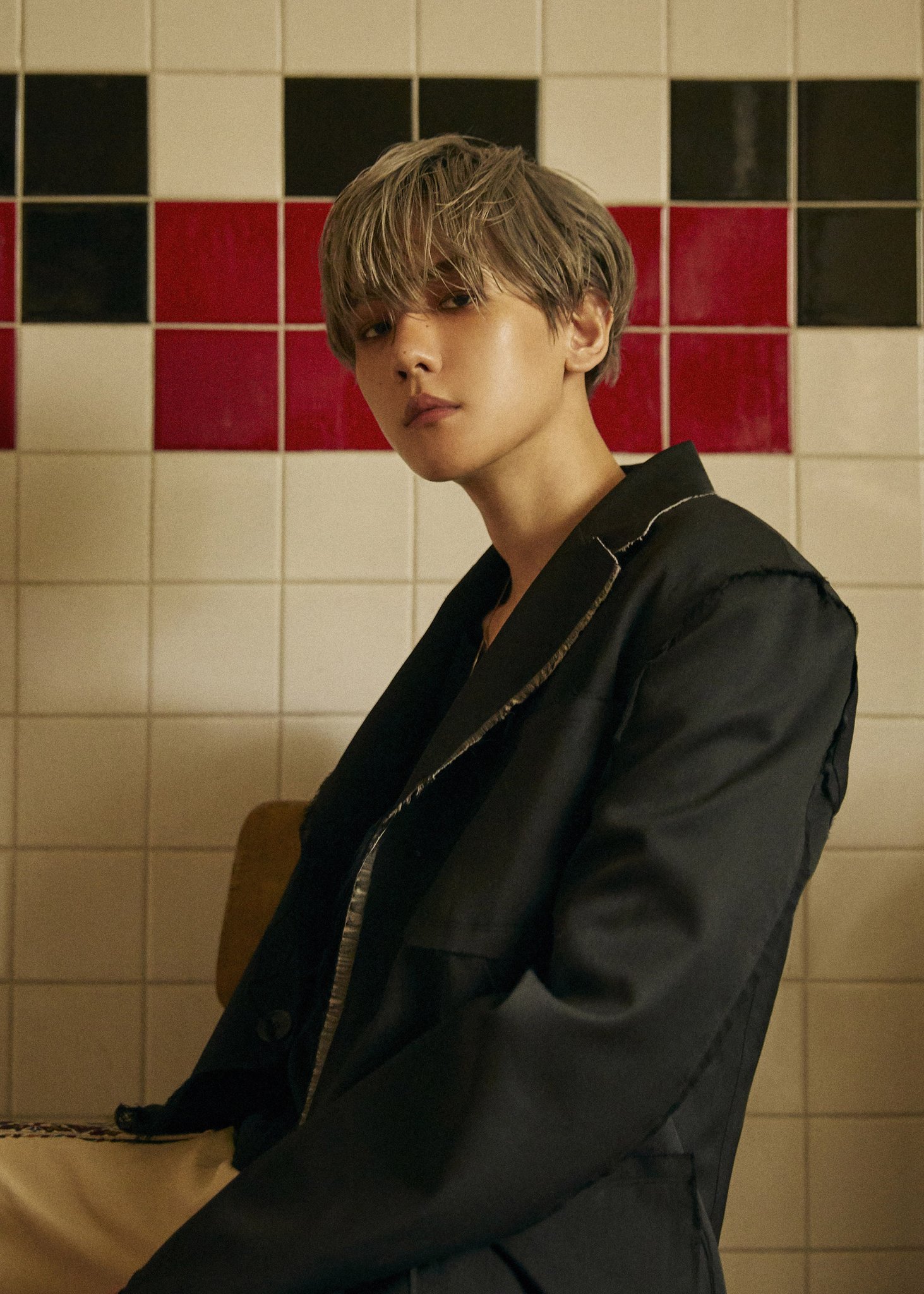 Baekhyun's real name is Byun Baek Hyun (변백현) and he was born on May 6, 1992 in Bucheon, Gyeonggi Province, South Korea. He was the ninth member to be reveal from EXO back in 2012. His role in the group is the main vocalist and dancer.
Apart from being well-known for his dancing and singing skills, he has also worked as an actor, MC and model. He starred in the Korean drama "Moon Lovers: Scarlet Heart Ryeo" (2016) and has launched his own fashion brand, "Privé by BBH", on July 1st 2018.
He has released some solo songs before, like Take You Home, and For You. This last song was part of Moon Lovers: Scarlet Heart Ryeo OST. Moreover, he worked on collaborations with other artists and released Young feat Loco and featured in SOYOU's song Rain.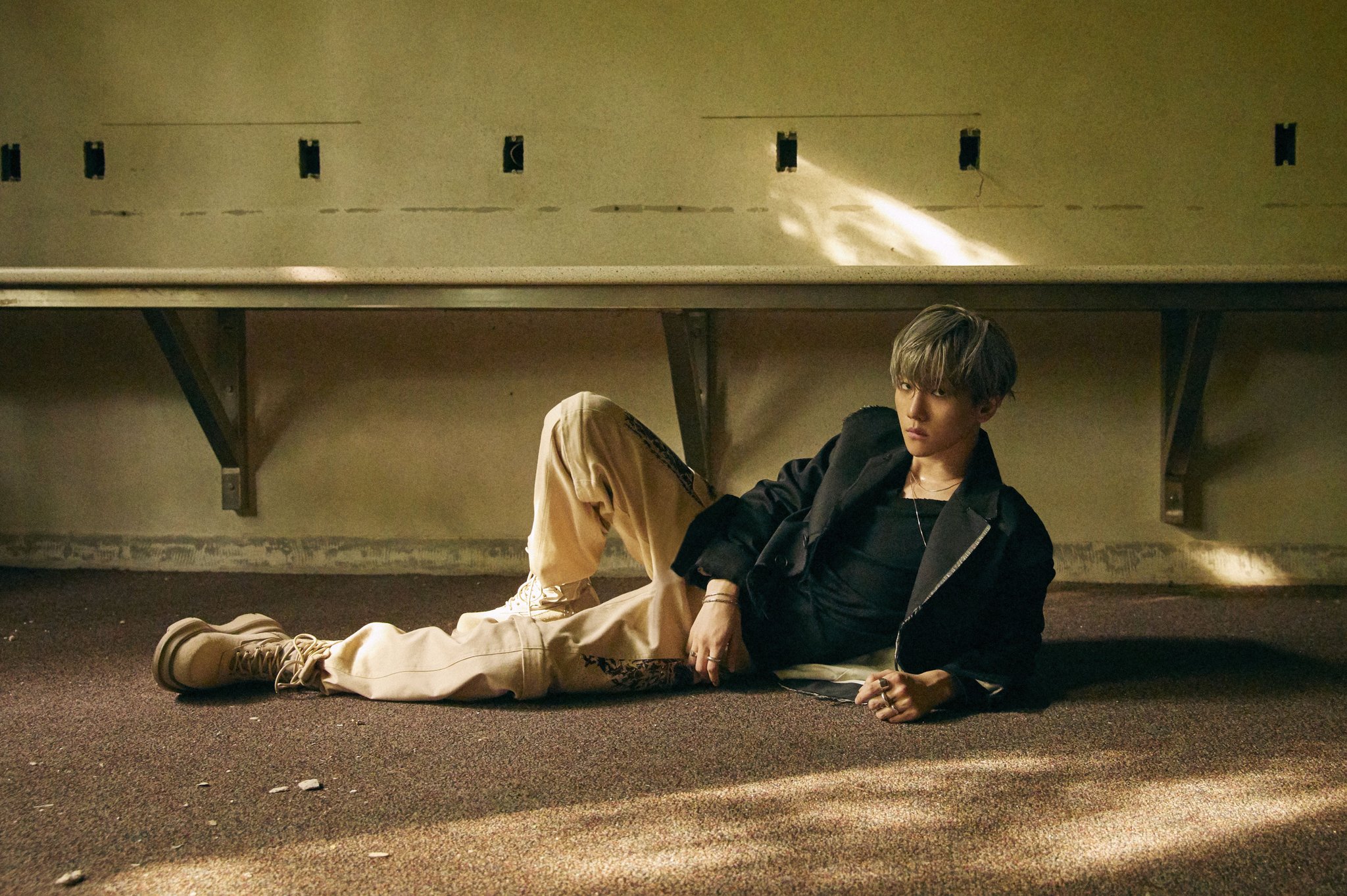 City Lights, the beginning of a solo career
After working for seven years as part of a group, it's time for Baekhyun to try something new on his own, without his members accompanying him. Even though he worked on some solo projects before, as I already mentioned, this time we are talking about a whole album. So, this is what City Lights is for him, it could be consider the start of a new era.
City Lights was announced late June and, the pre-order for the album started on June 25. Here is when we found out that there will be two versions of the album, a Day Version and a Night Version.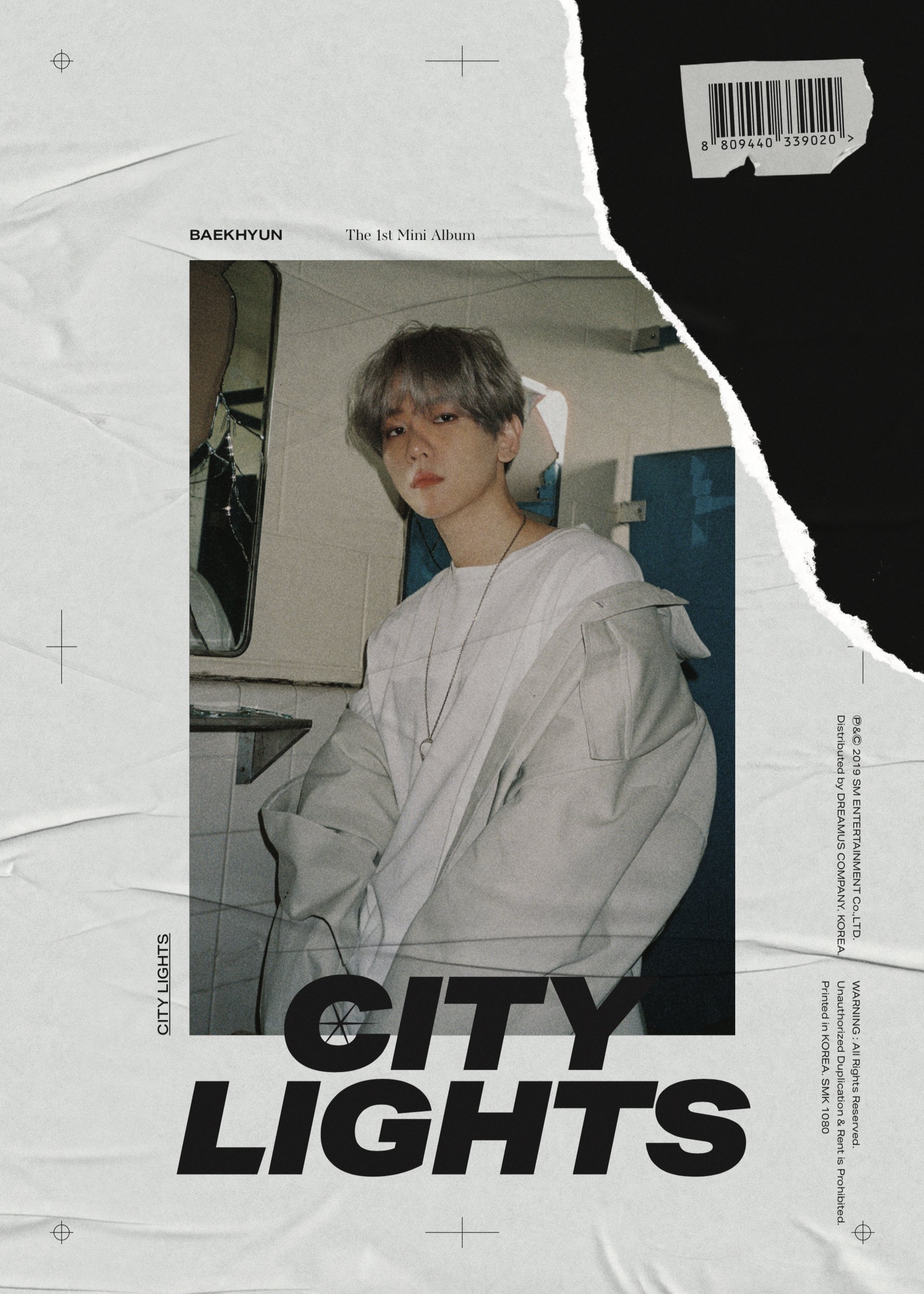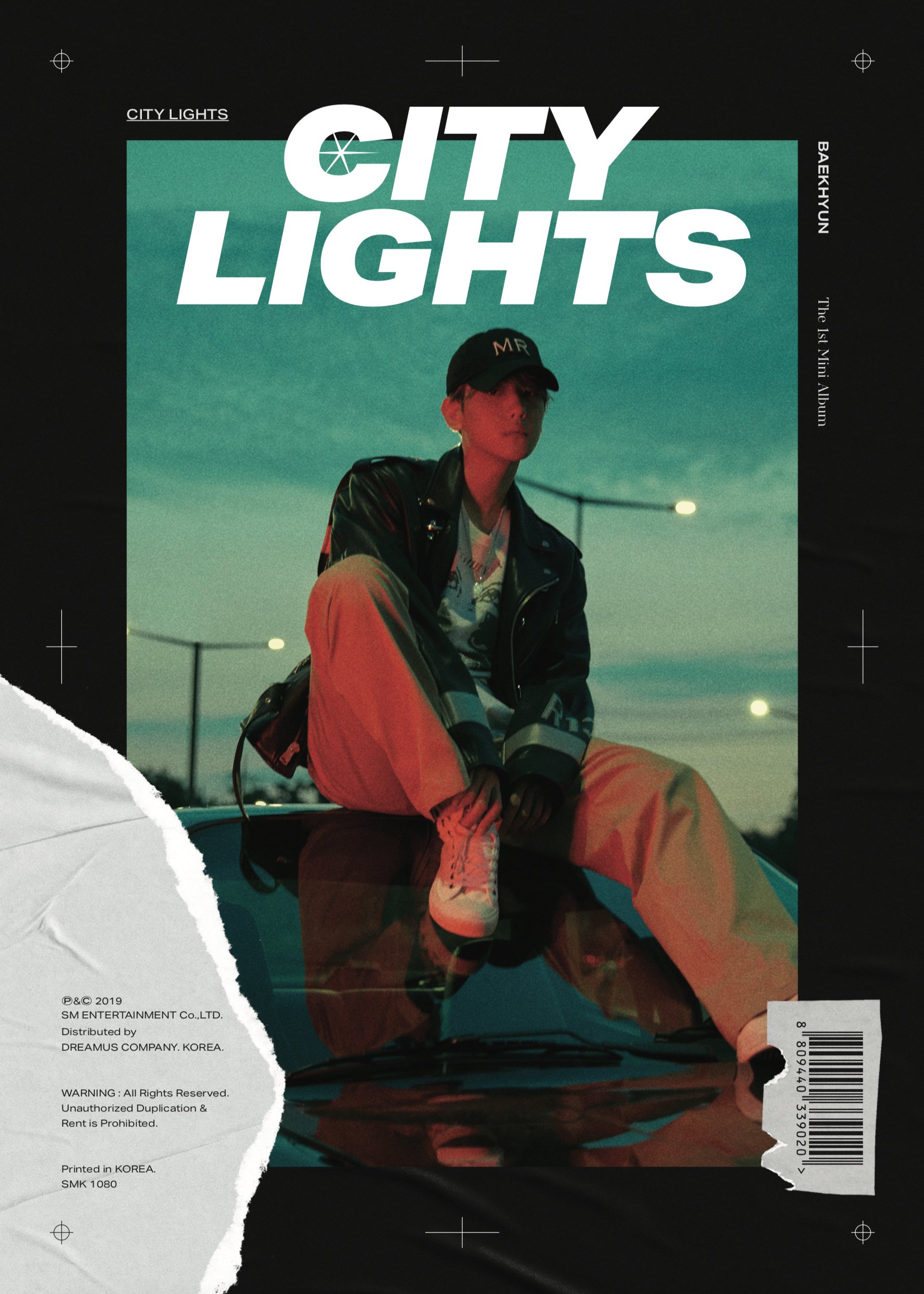 During the promotion for City Lights, Baekhyun has said that it feels a lot more the burden, as he has to do all the promotion on his own and he missed a bit the support of his partners. However, having an album on his album let him try new styles and something that suits him better.
During a showcase for his solo debut, Baekhyun said "I've done various promotions with EXO and EXO-CBX but I feel a little pressured about my solo debut because I must work alone without having members to rely on. Now that it's my debut day, I feel excited and am looking forward to it."
What is the album about?
City Lights consists of six songs, with UN Village as the first and main track from the mini album. This song also has a Music Video and it may feel a bit odd for EXO-Ls to see just Baekhyun on his own, but in my opinion, he is doing very well on the spotlight by himself. I would even dare to say that Baekhyun by himself has a more relaxed style, compared to EXO's songs and performances, which most of them are full of energy and strong dances.
With UN Village, Baekhyun takes us on a trip with him, an adventure. His soft voice singing invites to join him on this journey, as the song starts, Navigation set to the Dokseo Children's Park. The song has such a relaxing vibe, that it actually chills you down, while Baekhyun sings "Looking at the moon, side by side/You & me relax and chillin'".
An a the song UN Village seems to work like a very good opening to the journey ahead, considering City Lights the road ahead, so just enjoy and chill while listening to it. Stay up feat Beenzino has a similar vibe to UN Village and it keeps telling the same storyline as the previous song, with the lyrics "At the next signal at the end of the street /Just about to take off…"
Betcha, the third song from the album has a more upbeat style, but still goes with the same flow as the previous songs, everything connects very well and has been planned meticulously. Even though this song shifts the story about a road and the city, the focus of the song lyrics is still love and a romantic story.
Coming next we have Ice Queen, and the first thing when reading the song's title was Frozen, but there are no resemblance besides that. In my opinion, this may have the most romantic lyrics, along with Diamond, the next track from the album, but I think that's up to you.
Nearing the end, we got a Bonus Track, Psycho and I don't think there could be a better ending than this song. Apart from the fact that the song has a very different style than the others and hits differently, the song has a deep meaning for fans. Baekhyun has performed this song last year during EXO Planet 4 The EℓyXiOn, their fourth worldwide tour.
Where can I get City Lights?
The album is already available in every music streaming platforms like Spotify, Apple Music and so many others. However, for those who prefer physical albums, the album is also in sale in several online shops and I would recommend some for all of you to choose.
A new path? What does the release of City Lights mean?
With the release of City Lights, many fans may theorize that this a new beginning for Baekhyun and it may even affect his band members. Considering the enlistment of two of their members, it may be time for some current members of EXO to explore new things and maybe each of them to launch new music on their owns, or form new sub-units (small groups from the same group.)
And this is confirmed after the teaser about EXO's new sub-unit, EXO-SC. This new sub-unit will be formed by the member Chanyeol and Sehun. They will be releasing a six-songs album later this month called What a Life and the album is already available for pre-order.
It is possible that we will not see all of EXO members perform again together until 2025, considering later the enlistments of the rest of the members. The last members expected to enlist are Kai and Sehun, who will have to do it no later than 2023. Suho will possibly enlist next year, while members Chanyeol and Baekhyun are supposed to enlist in 2021.
The military service lasts two years, so if the plan goes as it is said, we have to wait patiently six years to have EXO reunited again.
Most members still have time until duty calls, so probably this isn't the last we hear about Baekhyun as a solo artist and maybe we will see more sub-units?
Furthermore, it is possible that they will promote their songs internationally, perhaps there is a worldwide tour on the sight? We never know.
Meanwhile, we should enjoy Baekhyun's new album, City Lights, and wait for Chanyeol and Sehun's album. I will probably write an article about this new collaboration, so please look forward for my upcoming posts and more content related to EXO, K-Pop and new events.
---
References:
EXO star D.O confirms he will enlist in military as active duty soldier in one month
Please follow and like us: