New K-Pop group: SM Entertainment just announced 'SuperM'
3 min read
Earlier today, (August 7), SM Entertainment, one of the Big3 companies in the K-Pop Industry, just announced a new K-Pop boy group. SM is the house for many well groups, such as EXO, Super Junior and Red Velvet.

Are they bringing new artists to their label and younger performers? Well, actually no and here's why.
Who are part of SuperM?
SuperM consists of seven members and they all are part of other K-Pop groups, so it's a mix of SM boybands. So, we have Taemin of SHINee, Baekhyun and Kai of EXO, Taeyong and Mark of NCT 127, and Lucas and Ten of WayV.
If you don't know much about these men, the most important this that, they are the most popular members from their groups. It's like SM reunited their strongest artists together in a new group.
What else do we know?
The official logo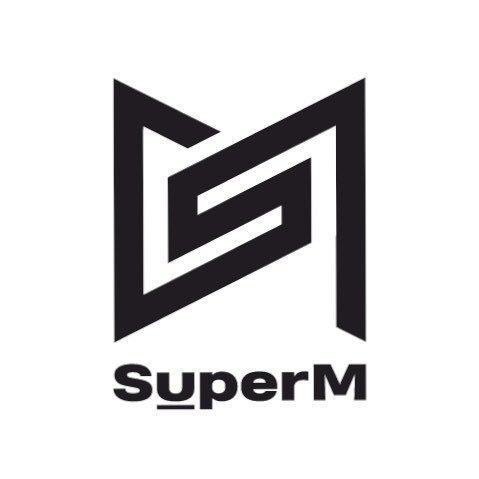 According to some reports, SM Entertainment registered this new image that would be SuperM's logo.
Besides the members of the group, we know very little for the moment. It has been reported that the group's focus will be the US market. U.S. Capitol Music Group will be also working to launch SuperM.
More news will probably be published on the new website and I will be updating with more information this post
When is the debut?
According to K-Media, it is rumored that they would debut in October, but not many details were given yet. They still have a lot of time to promote them, release more information. And, as time goes by, the expectations increase as well.
More Debut details
(Update 08.28.2019) So, today, it was officially announced when will SuperM have their debut. And we will have to wait until October 4 to see these very famous artists together.
But that's not all for today's news. The schedule has also been revealed. So, now we know exactly when everything is going to happen. You can check the schedule down below.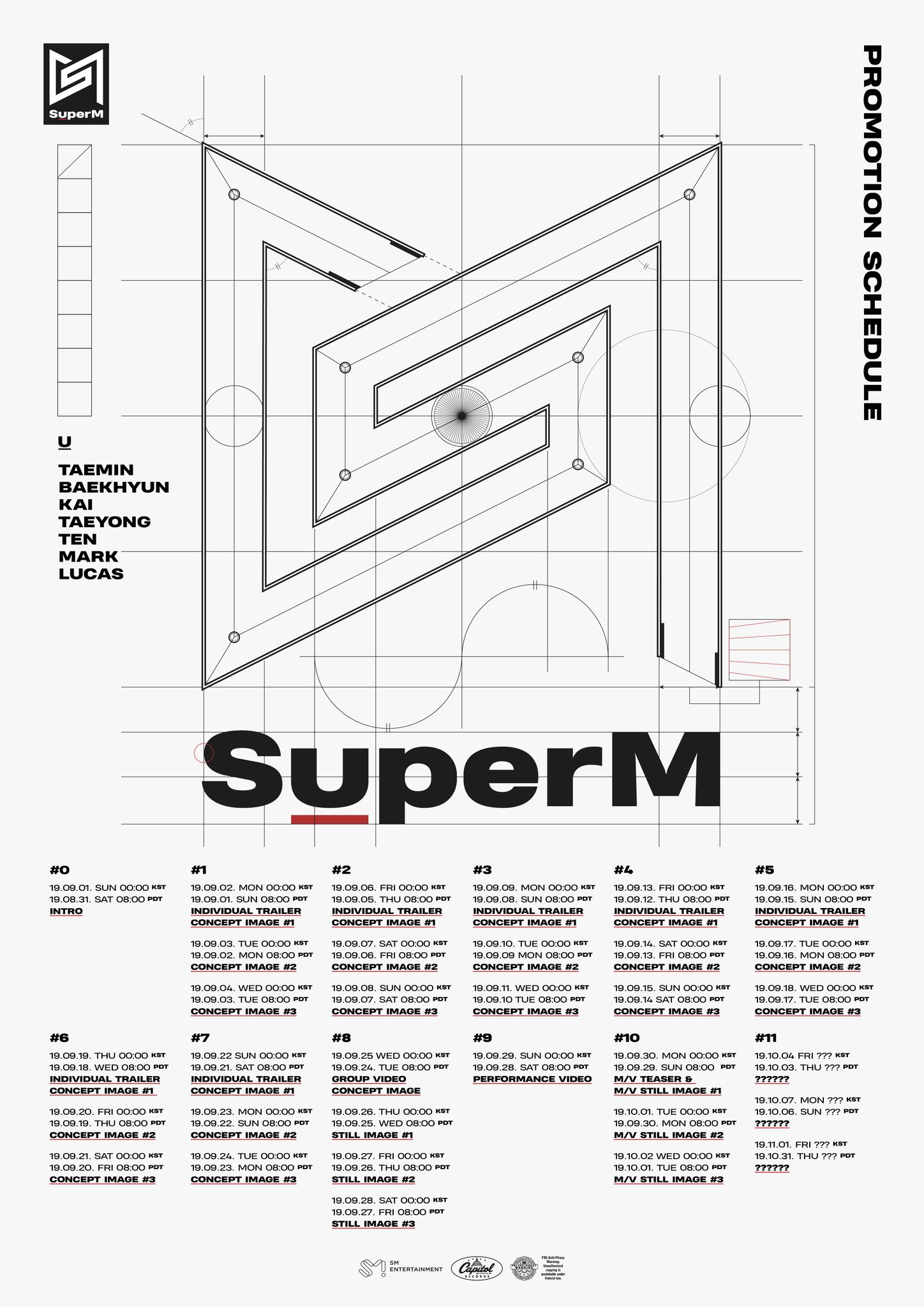 Where can I buy the album?
An important thing before considering buying SuperM's album is that there will be a version of it for every single member. Yes, there will be seven different versions of the album.
This is probably SM Entertainment's best marketing strategy, considering how famous each member is separately. And this proves they are targeting solo stans, fans who only like one member of a group.
Wait, is this really a good idea?
With the recent announcement of the new project, fans had some mixed reactions.
Some will wait for more content and have some hope for the group. Others would have preferred to keep the groups separated and not take a few members from each group to make something new.
But there is probably a strategic reason to form SuperM right now. Consider this: some EXO members have already enlisted to the military and some will have to do so next year. Maybe this is SM's plan to keep having new content.
Kai and Baekhyun are the youngest from EXO, so they are the ones who will wait longer until the military service.

But what about the other members? I personally don't know, but I would like to see this combination.
Some people have been saying that SM's aim is to compete with BTS. And there's clear reasons why to think this.

First, the group has seven members. Coincidence? I think not.
Second, their aim is the U.S. Market, where the biggest K-Pop group is BTS without a doubt.
Another point to take into consideration is how they are promoting them. They are considered the Avengers of K-Pop. In Korea, this means that no one else would like to compete with them. They would avoid making a comeback as the same time they have their debut. That big of a thing they are.
Your thoughts
What do you think about this new group? What can we expect from SuperM? Are they going to be successful or are they going to be a failure? Share your thoughts in the comments below and if you want to add something to what I wrote, please feel welcome to leave a comment.
Please follow and like us: