X1 : the debut of the month
4 min read
X1, the group that will be talked about the next months. During the whole month of August, K-Pop fans have been looking forward for this new boy group under Swing Entertainment and Stone Entertainment. But this is not just like any other debut and you will learn why there is so much hype for their debut.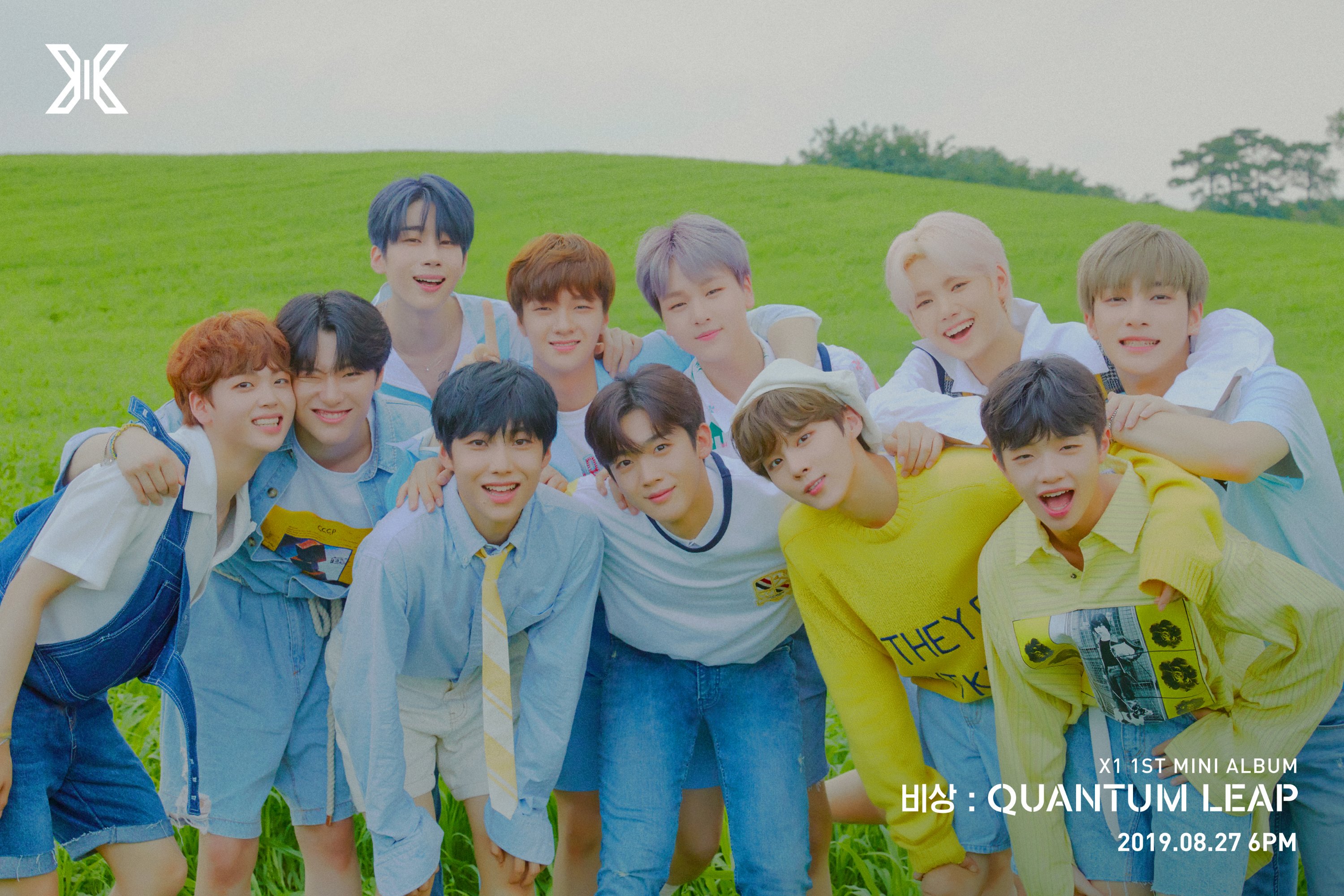 They seem to be one of the big promises for the fourth generation of K-Pop groups and they already had a great start.
Who are X1? Their pre-debut era
The reason why there is so many expectations for this group is because they already have a lot of fans who have been waiting for their debut. But how is this possible?
So, X1 members were part of a Mnet's reality show competition called Produce X 101. This is the fourth season from Produce 101 series. In this show, many different companies come together and the audience "produces" a temporary boy group with artists from this company. People choose members from a pool of 101 contestants.
Since March from this year, many K-Pop listeners could meet the participants and from the on, they started having affection for them and wanting some of them to win and form a band.
On July 19, the official and final eleven members were revealed, according to the people's choice.
X1 members – Who are them?
X1 is formed by eleven young men and they are all great dancers for what we have seen during the Produce X 101. Here's all the members and a quick introduction to them.
Seung Woo: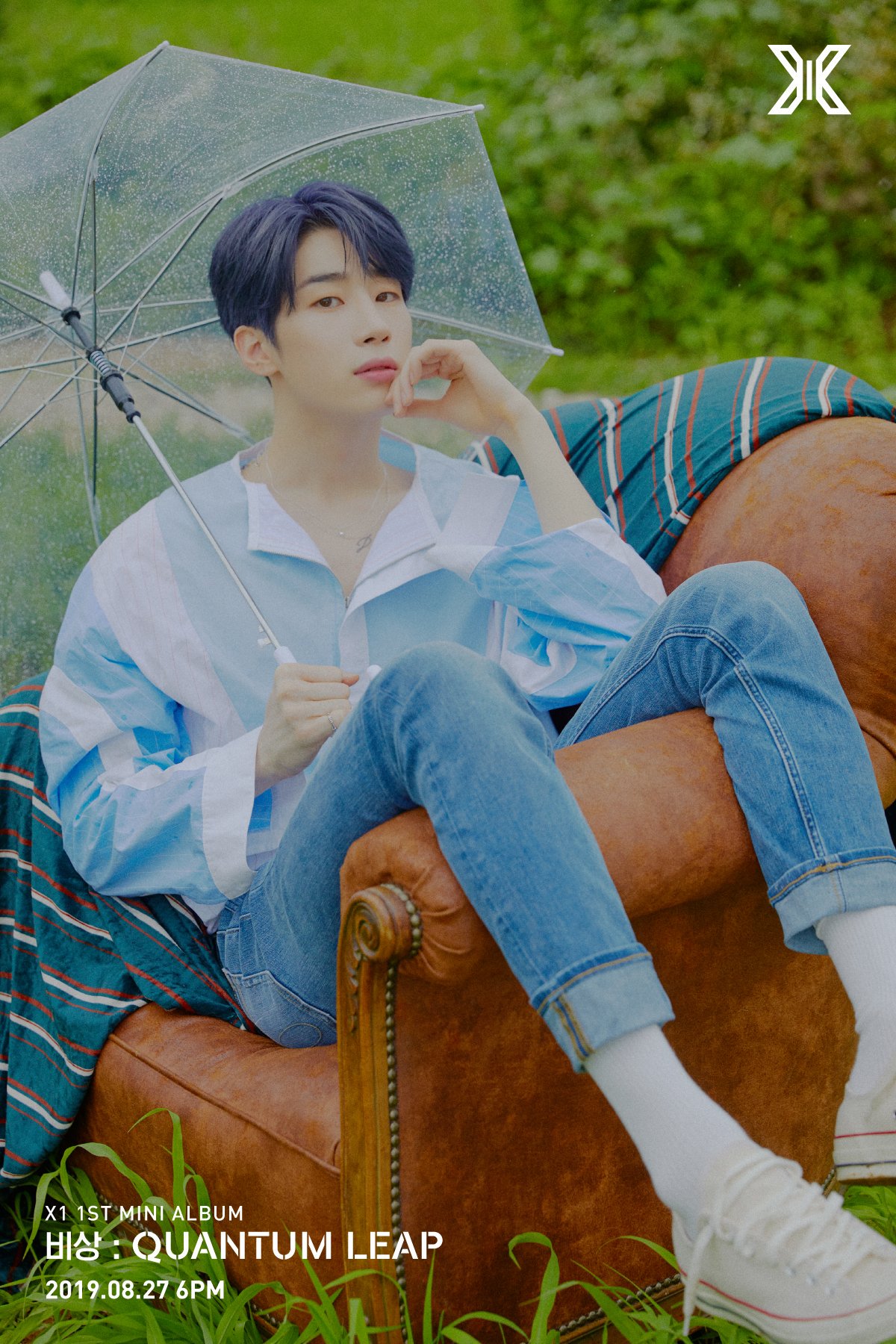 He is the leader of the group and one of the vocalists. But he raps as well. Seung Woo has been already been part of a group before. He debuted as a member of the group VICTON in November 2016 but he is inactive in the group for the time being.
Seung Youn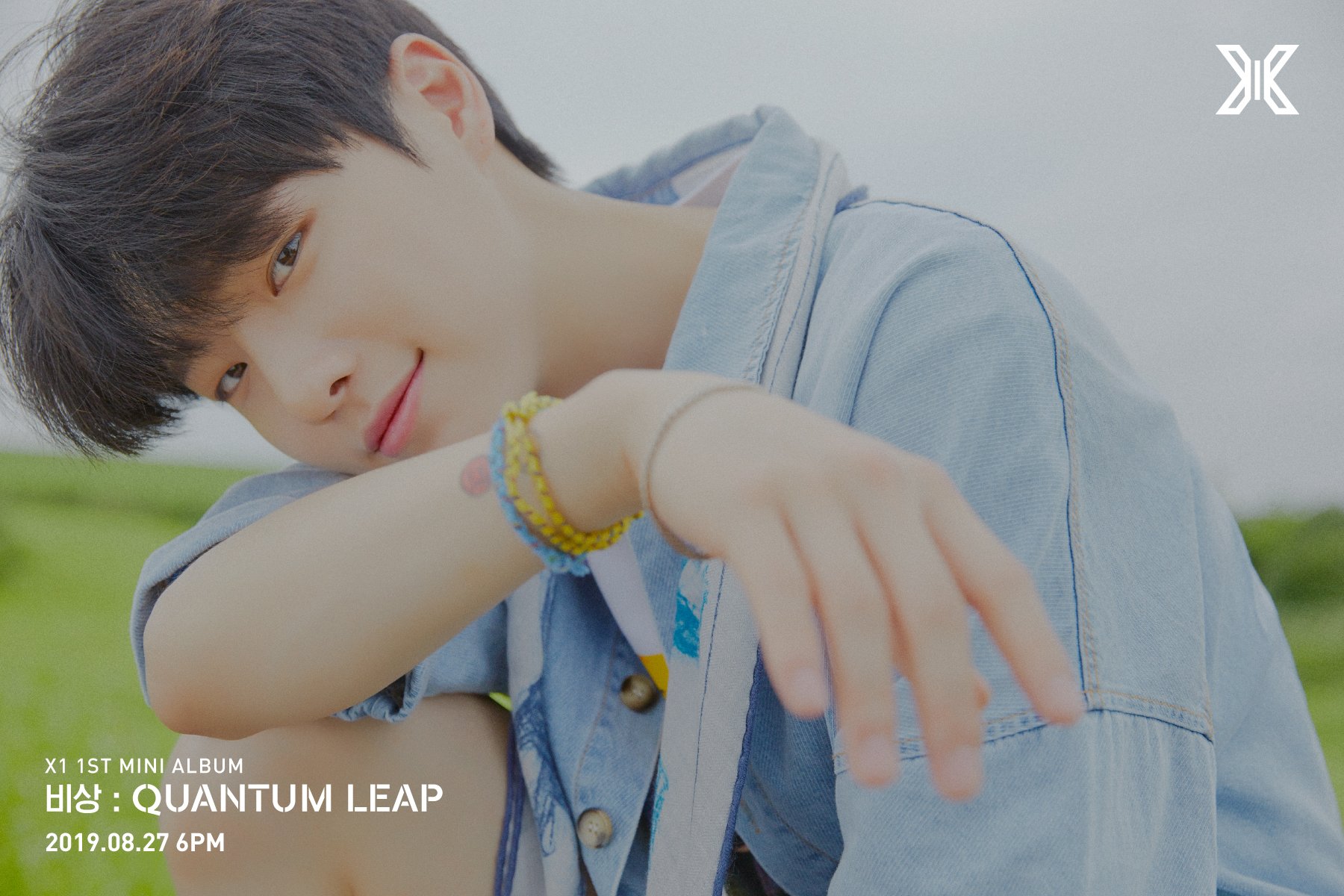 Cho Seung Youn (조승연/曹承衍) is a rapper and a vocalist in the group.
Before participating in Produce X 101, he had already collaborated with another K-Pop artist, Hyunsik of BTOB for the MV of Baby Ride and the single Honbab (혼밥.) He is also known as Luizi, his previous stage name.
He is a member of UNIQ as the main rapper and vocalist. However, he will not be participating in future comebacks and the group's activities due to his commitment with X1.
Woo Seok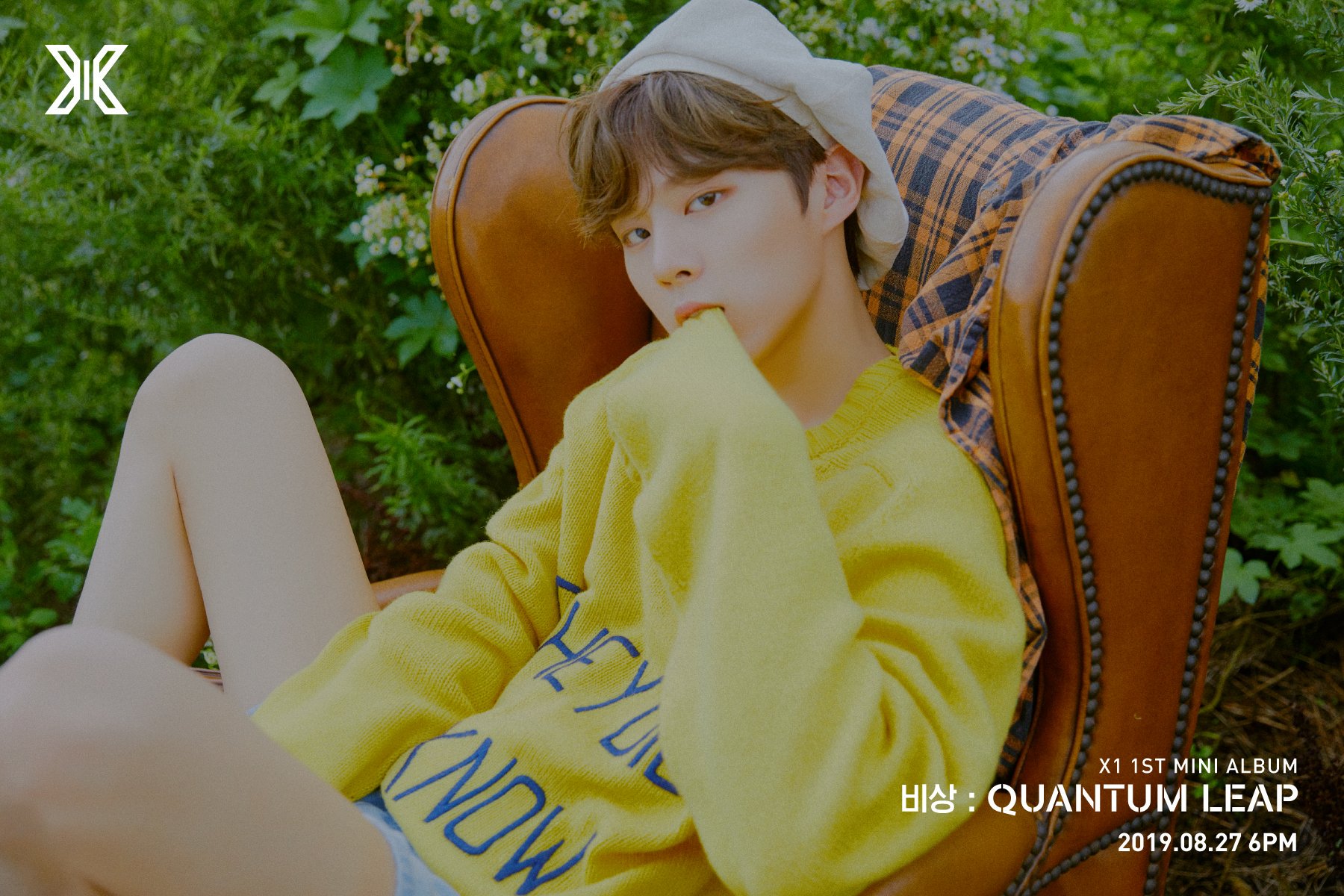 Kim Woo Seok's (김우석) position is the group is the vocalist and a visual, as he is considered one of most handsome man in the group.
Woo Seok is best known as Wooshin of UP10TION. He was the first member of that group and has been working as an idol since 2015.
Yo Han (Rapper and Vocalist)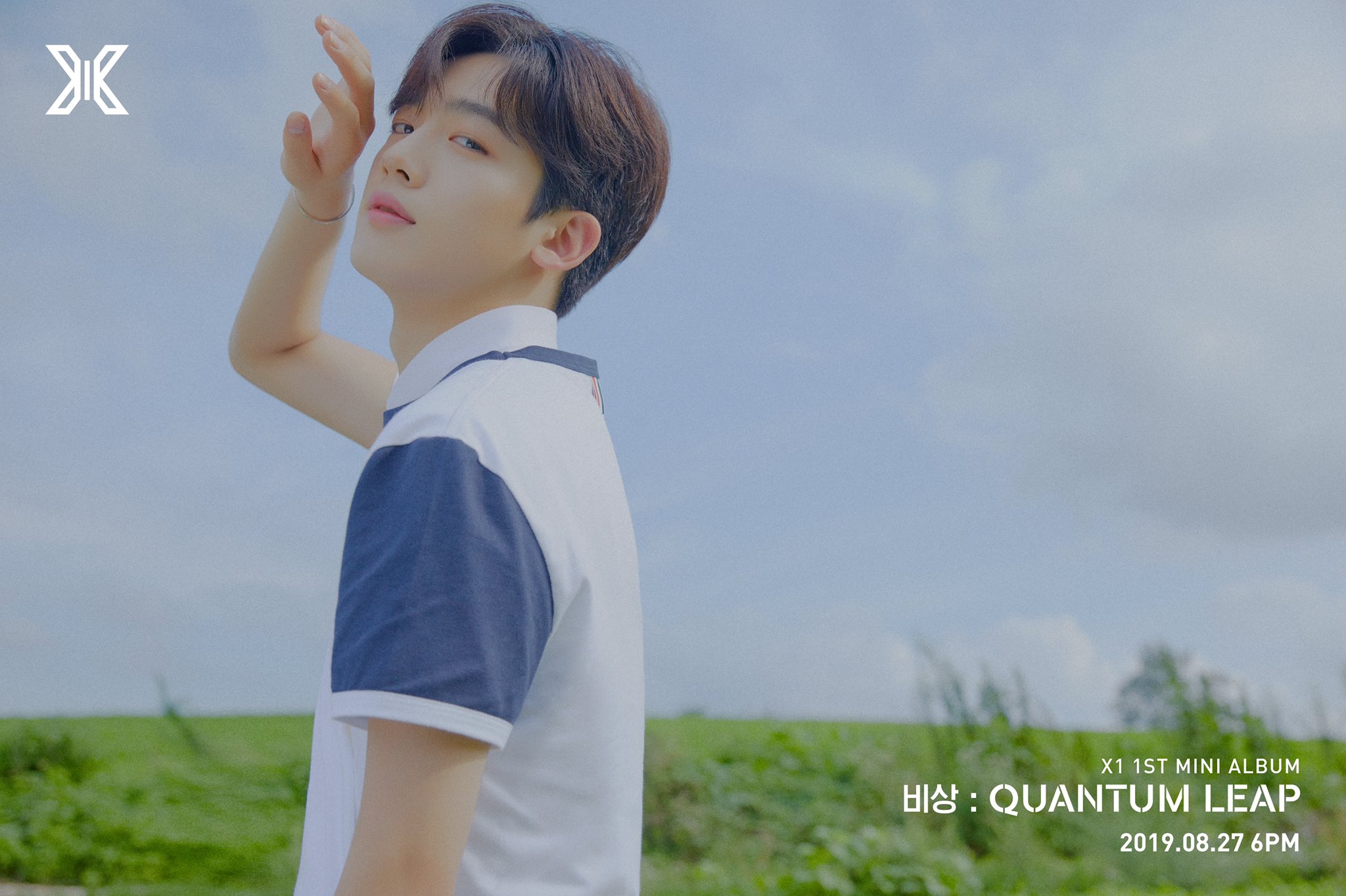 Han Gyul (Vocalist)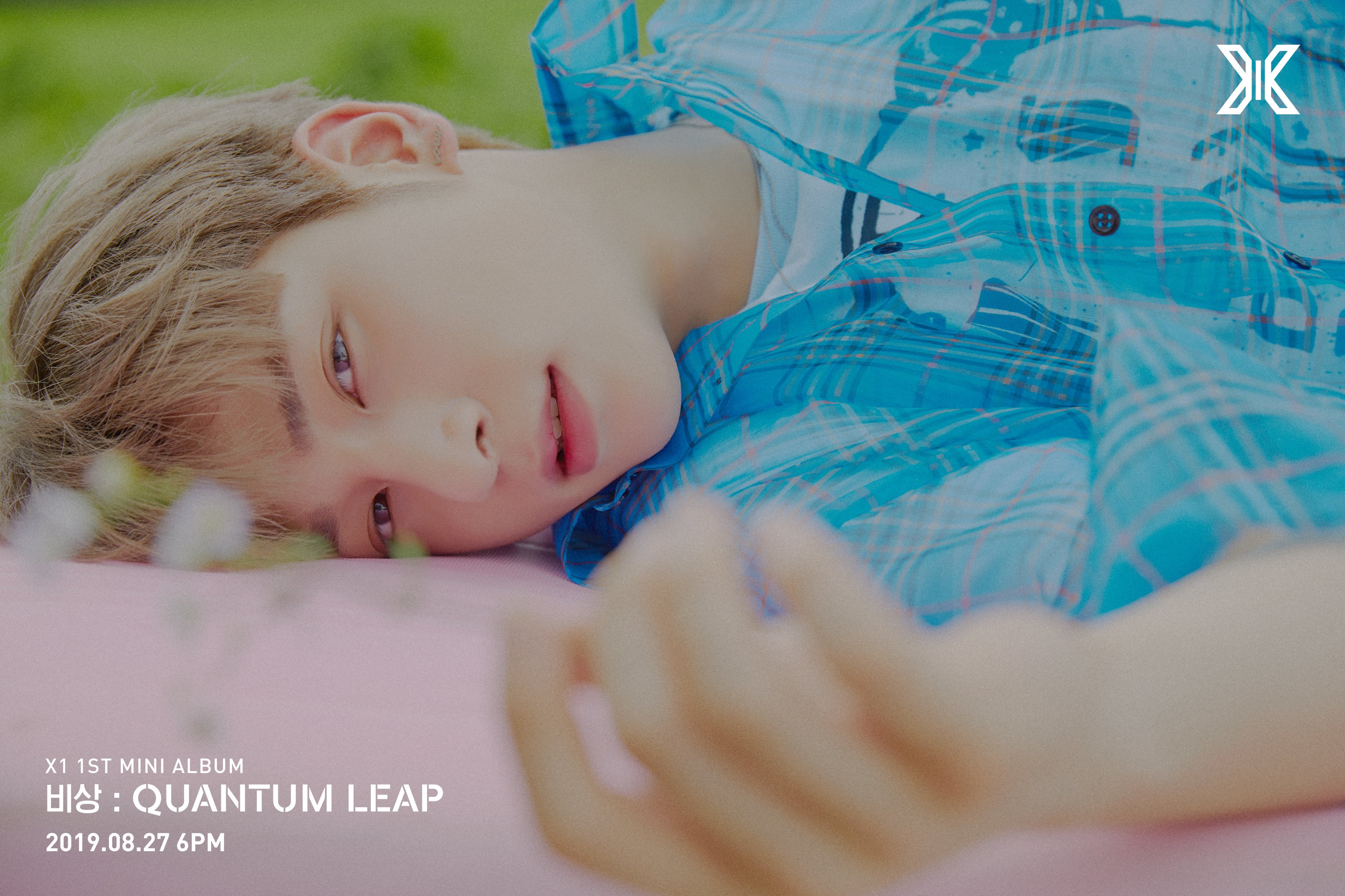 Jun Ho (Vocalist)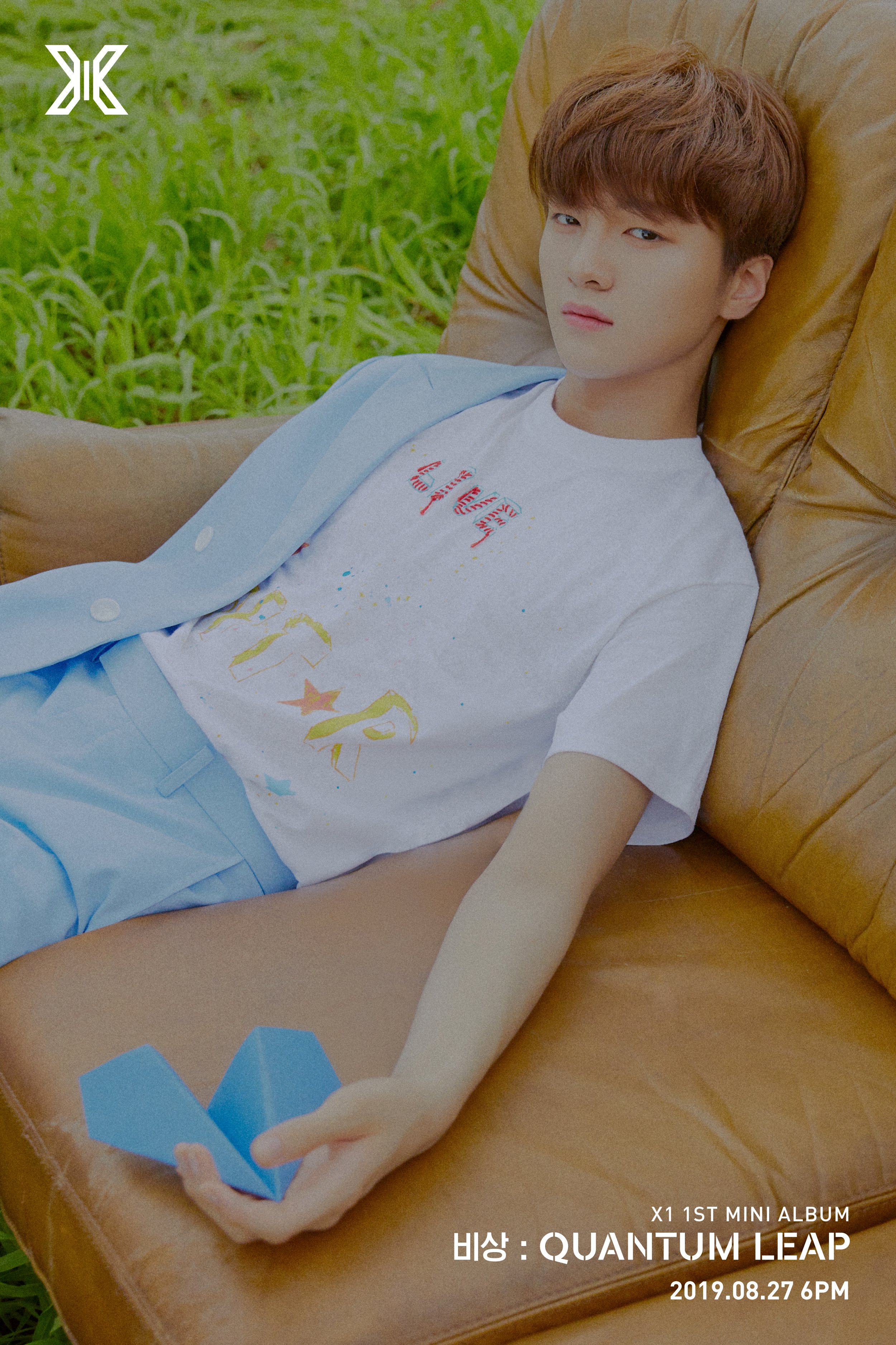 Dong Pyo (Vocalist)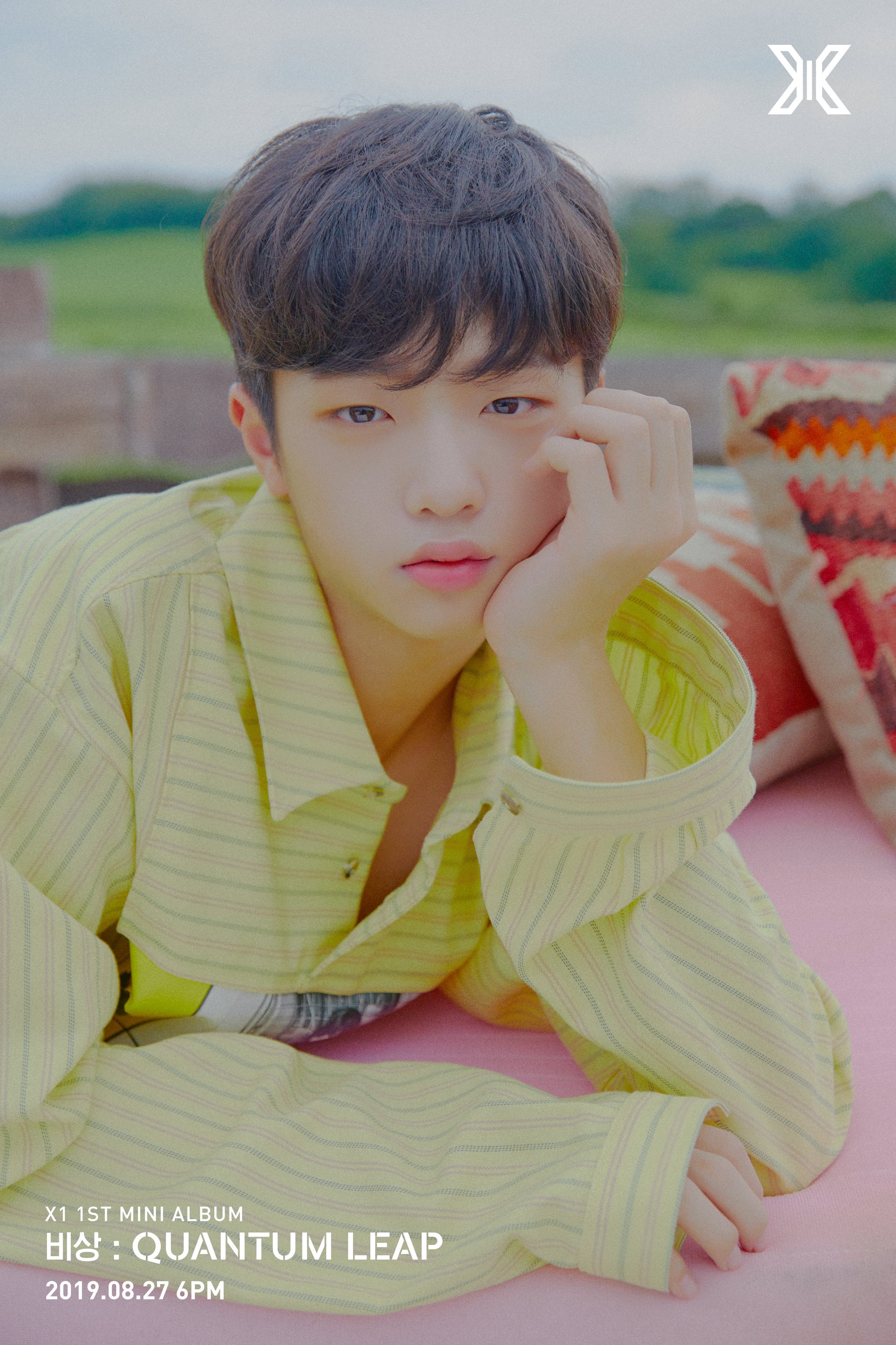 Min Hee (Vocalist)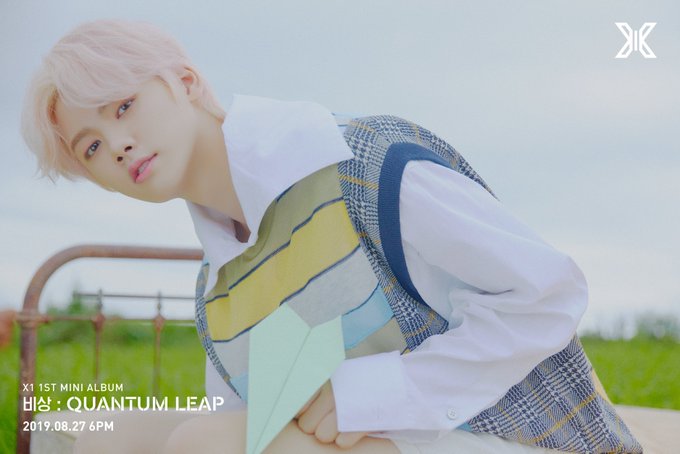 Eun Sang (Vocalist)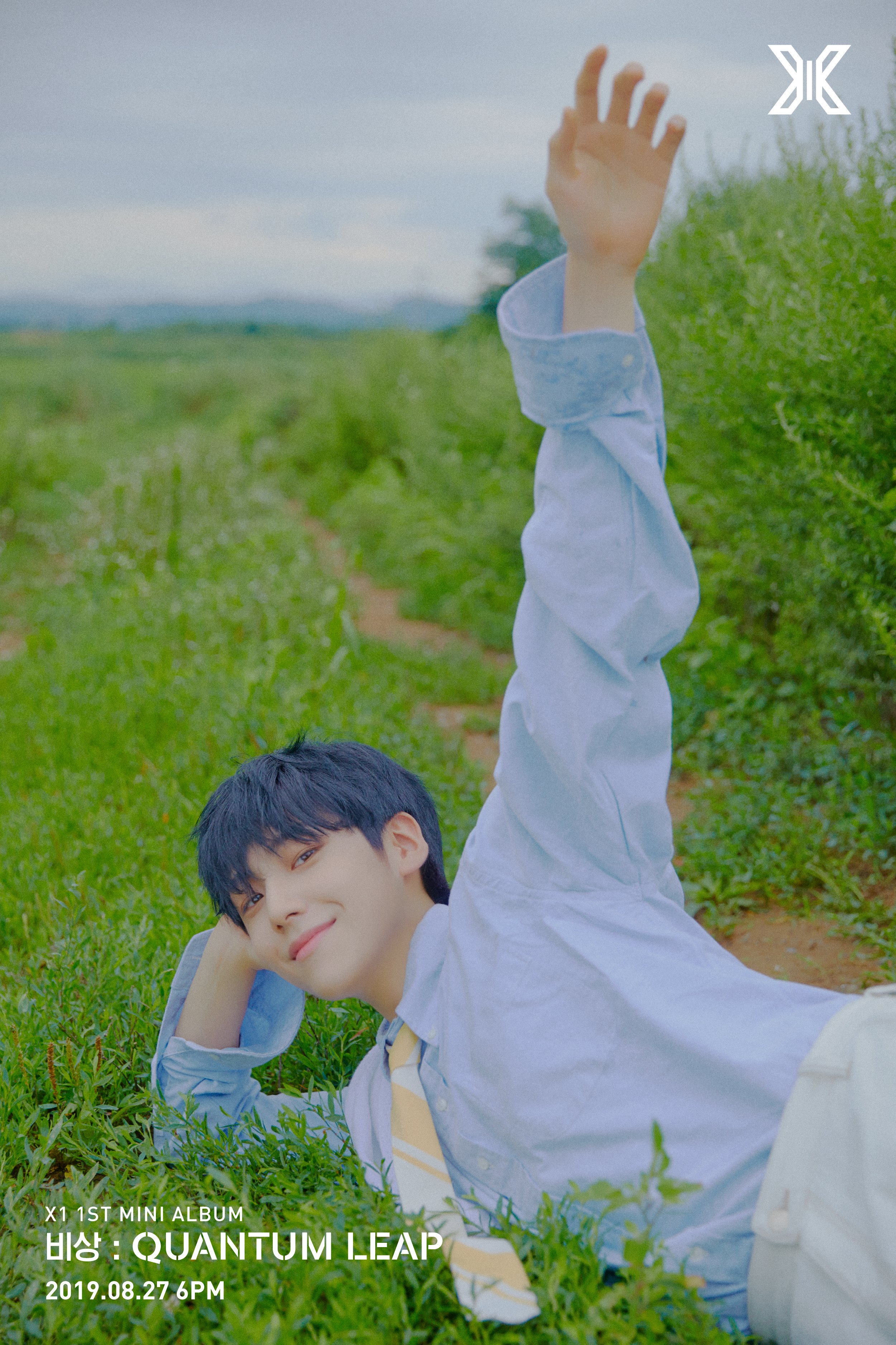 Song Hyeong Jun (Rapper and Vocalist)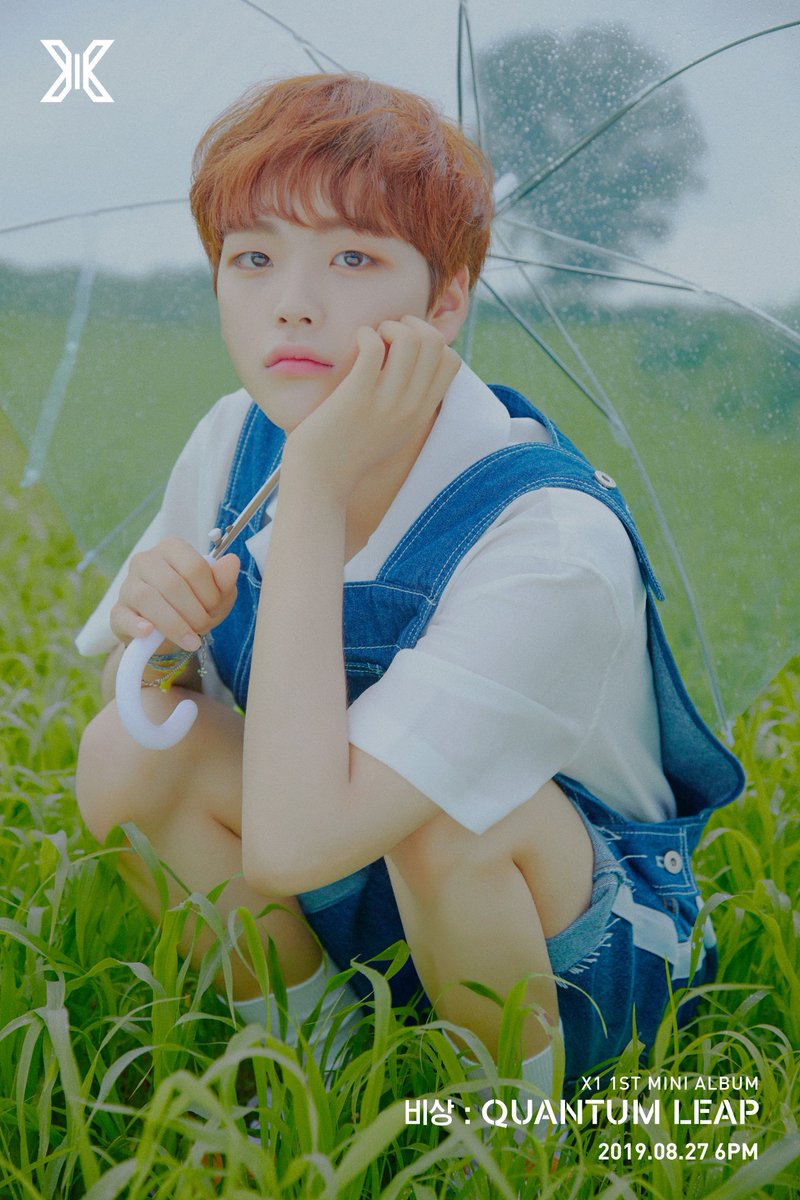 Do Hyon (Rapper and Maknae)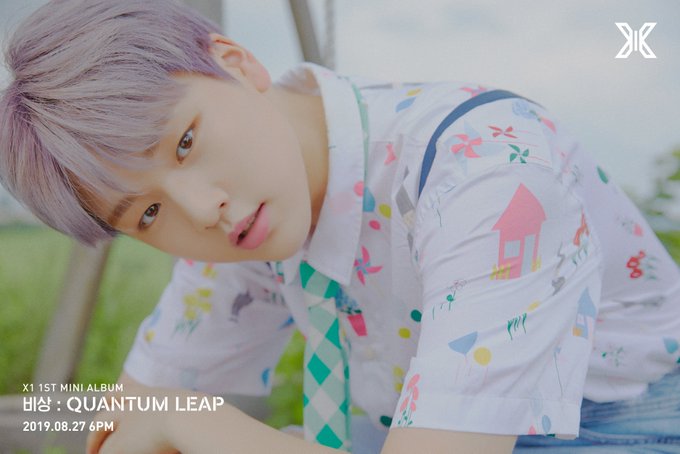 Debut details. The album is here!
This new boy band debuted today on August 27 with their first mini album. During the previous weeks, their label has been teasing us with a lot of information. The tracklist, some concept photos and revealing each of the members.
On August 22, their label released a Concept Trailer for Quantum Leap, the name of the album.
An album worth listening
The group's great success in just a week
Well, now after a few days of their debut, we can totally say that X1's first album was a total success. In just their first day out, they sold 268,008 copies of their album, making it the third album with the highest sales in the first day in 2019, in the Hanteo Charts.
Quantum Leap follows BTS' album Map of the Soul: Persona with 1,479,930 sold copies and Kang Daniel's color on me with 342,218 sold copies.
They also had the greatest sales in the first day for a rookie group in 2019, taking AB6IX's place at the top.
Getting into the album
So, to understand why Quantum Leap had a great success at the Hanteo charts, we should learn more about the album.
On August 14, X1 shared though their Twitter account the tracklist for the album Quantum Leap. Since then, people have been thinking how the song will be like, and if their title track Flash would be a hit.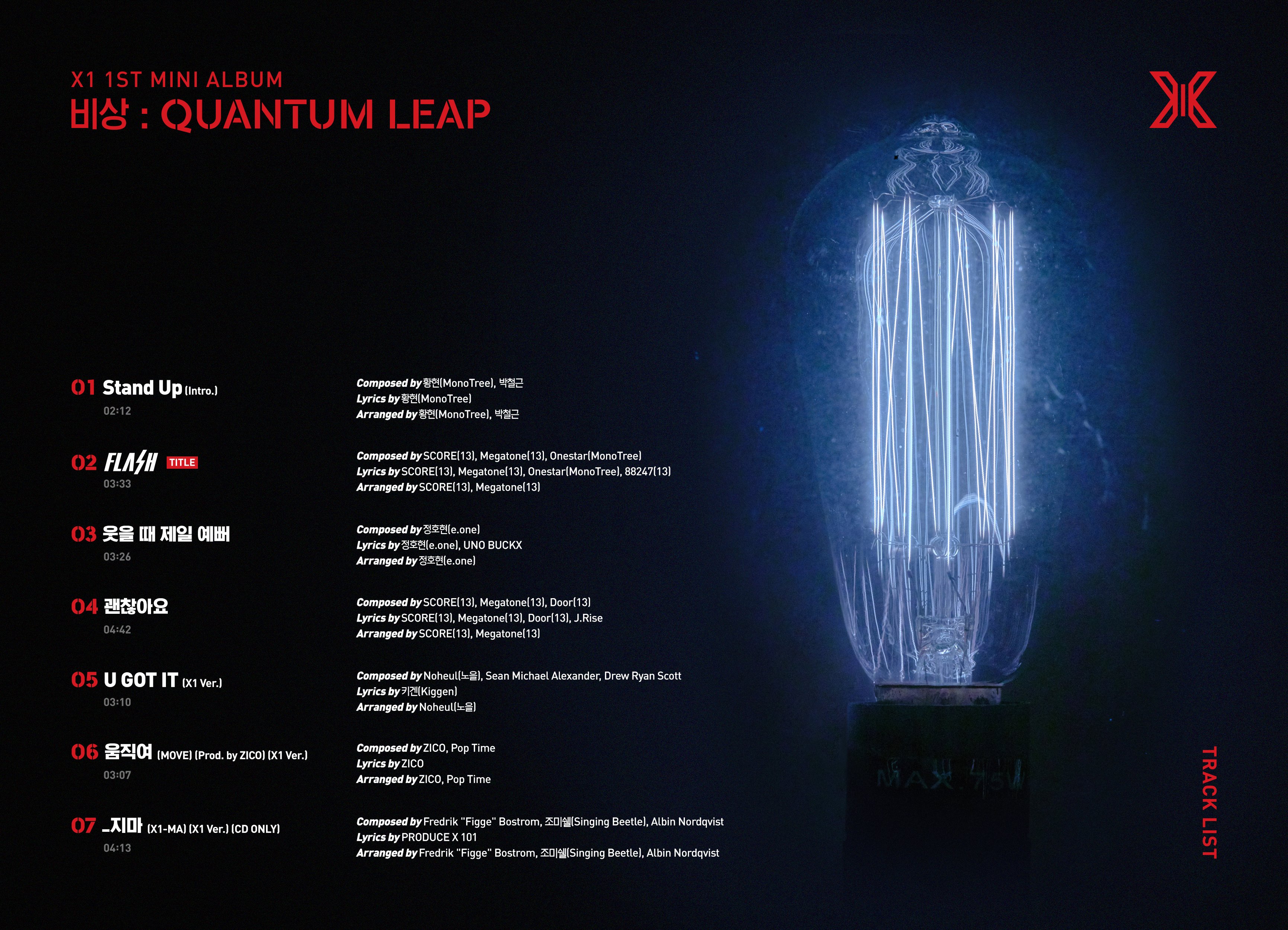 Where can I listen to the album?
X1's album consists of six songs and you can listen to them down below.
But if you would like to own a copy of the album, here are some options for you. You need to know that there are two different versions of the album.
What comes next?
So, according to K-Media, X1 members have a five-year contract, from which the first two will be exclusively from the group's promotion. The last three years, the members will work with their respective companies. So, we still have a lot to see from these boys and they are already slaying it.
As expected after a new album or a debut, X1 already started promoting Quantum Leap in music shows, beginning in MCountdown. This makes sense, considering that Produce X 101 is broadcast by MNET, the same company that broadcasts MCountdown.
With all the sales the album has already, there would be no surprise that X1 gets their first win this week.
You can see their performance of Flash during their debut showcase down below.
Please follow and like us: